About Me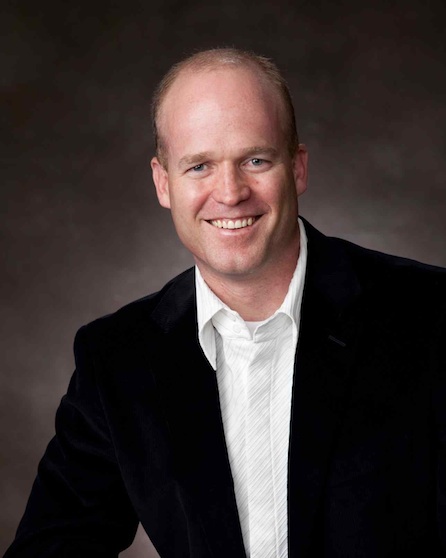 My name is Bret Bradshaw a member of the Church of Jesus Christ of Latter Day Saints (LDS, ie Mormon)and have been for my entire life. I was born into the church and baptized at eight years old. I served a mission to Brazil after graduating from high school. My mission in Brazil was transformational, truly an unforgettable experience. I was one of those missionaries who gained a testimony while on the mission.
Please note that I am not a prophet, and I do not have direct and personal access to the apostles and prophets.
I sometimes receive messages from people in distress and who are facing intense problems that are asking for help and solutions. They think I can get them in contact with the apostles/prophets, but I can't. You can send me your problems if you so feel inclined, but the response will be my personal advice.
I am single, have never been married, and I don't have children. I write a lot about marriage and family even though I don't have my own family. I feel justified in learning and writing about marriage and families even though I don't have a family. I feel this way because I know I can provide your exceptional value by sharing what I learn from those who are experts and have vast experience.
There is nothing more valuable in this life than knowing God; the second is having a family. The family is the purpose of this life. I feel anyone can become knowledgeable in any subject through self-study. You don't need advanced degrees. No PHD has read every book in his/her area of expertise. I think to be an expert requires personal experience, but not to acquire knowledge. I will not claim an expert on anything that I don't have personal experience.
What I Know Is True
Jesus Christ is the Savior of this world and salvation is only through Him.
Jesus Christ is the only begotten son of Heavenly Father.
Heavenly Father and Jesus Christ have resurrected bodies just like we will have once we pass from this earth.
I know God the Father and God the Son Jesus Christ are both omnipotent and omniloving, possessing every divine quality in perfection.
We are immortal beings, we always existed and always will exist. Death is not the end of our existence. Death is only passing from one world to the next.
Jesus Christ is our final judge and He will not save us in our sins.
The way to Heavenly Father is through Jesus Christ.
Jesus Christ will return a second time to rule and reign on earth.
We are created after the likeness and image of God.
Heavenly Father is literally your Father and knows you individually by name. He raised you, nurtured you and taught you in a world before this one. If you keep the commandments and make covenants with Him you will live with Him again. You don't remember any of that because He placed a veil over your eyes so you would forget, ensuring this earth life is a test to see if you will truly love God and man.
This earth life with all its trials is the only way that you can become like God.
The atonement of Jesus Christ happened and is the center of the plan of salvation. Salvation is only possible because of the atonement.
The atonement gives you the power to do what you can't do by your own strength.
Your sins are forgiven because of the atonement.
The Book of Mormon is the word of God and will help you grow closer to God than any other book on earth.
It is amazing to me how in the Book of Mormon God changes people who are very evil and wicked into righteous individuals who are extremely powerful instruments in His hands. It is incredible to see how the Lord turns the least into the greatest. The power of the word of God is grossly underestimated. This means Jesus Christ is a true and living God and not a dead one.
Jesus Christ is today a God of miracles.
The living prophets of this website are the Lord's mouthpiece and they speak for God. I know these men because of their personal righteousness and calling have advanced from knowing about God to actually knowing Him.
The Church of Jesus Christ of Latter Day Saints (LDS) is the Lord's true church on earth. Being a member of the LDS church and making all the necessary covenants for salvation does not guarantee entrance into God's Celestial Kingdom. No unclean thing will enter into His Kingdom even if you are a Latter Day Saint. Only faithfulness unto repentance qualifies you for Celestial inheritance.
The priesthood is the literal power to act in the name of God and is the power that binds on earth and in heaven. The priesthood is the power by which marriages and families are made eternal joined together beyond the grave.
Joseph Smith was the first prophet who saw and spoke with God The Father and Jesus Christ.
Joseph Smith restored the church as it was set up in New Testament times.
Marriage between a man and woman is ordained of God and is required to be exalted.
God's work and His glory is to make you as He is.
The Holy Ghost is the third member of the Godhead, and besides eternal life it is the greatest gift we can have in this life. The Holy Ghost purifies and sanctifies and it can burn doubt out of you. Living close to the Holy Ghost is the grand secret to a happy and successful life.
The Holy Ghost because of the atonement of Jesus Christ gives you the strength to overcome all trials and obstacles that come your way. The Holy Ghost is how you will know about the reality of God and the truthfulness of this church.
The temples (not the chapels where we meet for church services each Sunday, they are two separate places) are literally the Lord's house and where heaven meets earth. It is where marriages and families are sealed together for eternity, which is forever beyond death and is the only place on earth where that is done. It is the place where you make sacred covenants (promises) with God to keep His commandments. These covenants binds God to you and you to Him. You become one. They are the most effective and direct means for change. The temples are how you develop a real and personal relationship with Jesus Christ and Heavenly Father. It is the place where you take on His divine nature and develop Godlike attributes. It is where you become perfect. The temples are the most important and holy place on earth. It is how you acquire more of God's grace (enabling power), which is His Godly strength to do what you can't. It is the work that most approaches the atonement than anything else you could do on earth, partially because you are doing for others what they can't do for themselves. God's love is so great and His plan so inclusive that He has a way to save the dead who died without the gospel. The temples are where you redeem the dead especially your own family.
I Would Be Honored To Personally Meet You In Your Home Wherever You Live To Discuss In More Depth These Truths. But First I Encourage You To Have The Missionaries Teach You.
Agency is a central doctrine of the church; our missionaries are not aggressive and will not push anything on you.
To Connect With Me Fill Out The Form Below
Prayer Can Change Your Life
Click here how prayer saved one person from depression and near suicide.

I invite you have the full time missionaries to your house for prayer. The Bible Dictionary say this about prayer, "The object of prayer is not to change the will of God, but to secure for ourselves and for others blessings that God is already willing to grant, but that are made conditional on our asking for them."
"Blessings require some work or effort on our part before we can obtain them. Prayer is a form of work, and is an appointed means for obtaining the highest of all blessings."
It took work for this man.
You can find the missionaries here. The full-time missionaries are busy but will make time in their day to specifically pray with you.
Also let me know how your experience was by contacting me in the form above.